Euna Kim (violin)

Korean-born Euna Kim studied violin and chamber music in Korea and Germany, receiving degrees from Korean National University of Arts, the Kölner Musikhochschule and the Staatliche Hochschule für Musik and Darstellende Kunst in Mannheim. She made her solo debut at age 14 with the Suwon Philharmonic Orchestra, before becoming a fellowship student at the National Theatre Mannheim and a member of the Jeunesse World Orchestra.

Euna was awarded first prize at numerous competitions in her native Korea before being awarded First Prize as a chamber musician at the 2003 Felix Mendelssohn-Bartholdy Competition in Germany. She has appeared in solo and chamber music recitals throughout Europe and Asia, and between 2009 and 2010 performed at the concerts "Complete Beethoven Sonatas for Piano and Violin" in Seoul, Korea.

Euna has performed as soloist with the Seoul Chamber Orchestra, the Seoul Academy Symphony Orchestra, and the Korean Broadcasting Symphony Orchestra. She has also performed at the Bowdoin Music Festival in the USA, The Verbier Music Festival in Switzerland, the Gaida Contemporary Music Festival in Lithuania, the Berlin Music Festival "Crescendo" and the Niedersachsen International Chamber Music Festival in Germany.  In 2011, she featured at the Hong Kong Arts Festival, New Stage Series. She is presently a member of the City Chamber Orchestra of Hong Kong, and will make her second appearance for the Hong Kong Chamber Music Society tonight.

Evelyn Chang (piano)

Evelyn Chang is a Taiwan-born artist with a diverse cultural background that easily allows her to effortlessly navigate the East and the West. She moved to London at age 13 to study at the Purcell School of Music, and soon gave regular concerts in Europe and the UK. Evelyn completed her musical training at the Royal College of Music, and gave her London debut in 2004 at the South Bank Centre. The resounding critical success of this performance led to collaborations with international artists, and she joined the distinguished Steinway family as a Steinway Artist in 2012. 

Evelyn's debut recording with violist Maxim Rysanov on Avie Records received numerous awards and was picked as Editor's Choice by Gramophone, BBC Music and Muzik Magazine in 2007. Her 2009 debut solo album Poets from the East also released by Avie Records garnered high praise for both the concept and her high quality of playing. Her other recordings include a recital album with clarinetist Cristo Barrios of new music for clarinet and piano released by RALS Records; Mahakali, a limited edition improvisation album with saxophonist Paul Dunmall on Duns Records and several improvisation recordings on FMR Records.

Evelyn has been actively involved in promoting new music, working with renowned composers Ed Bennet, Diana Burrell, John Casken, Elena Firsova, Brian Irvine, Elena Langer, Simon Mawhinny, Fumiko Myachi, and Dobrinka Tabakova. In 2010, she gave the première of Tabakova's The Quest  Piano Concerto with the City Chamber Orchestra of Hong Kong. Evelyn is equally active on the chamber music platform, collaborating with outstanding musicians and groups such as Douglas Boyd, Cho Liang Lin, David Cohen, Paul Dunmall, the Brian Irvine Ensemble, Roman Mints, Alexander Sitkovetsky, Maxim Rysanov, and Jian Wang to name only a selected few.

Zhu Mu (cello)

Zhu Mu has performed globally as a soloist and chamber musician.  He was the winner of the Central Conservatory of Music Cello Competition in Beijing, the 4th China National Duo Cello Competition, and prizewinner at the 2006 Bayreuther International Music Competition in Germany. An active chamber musician, Mu not only performs traditional repertoire but is also active on the contemporary music scene showcasing works by leading Chinese and Pan-Asian composers.

In addition to his solo and chamber music appearances, Mu is also an accomplished orchestral musician. He has been principal cellist for the Pacific Music Festival Orchestra in Japan, the Schleswig-Holstein Music Festival Orchestra in Germany, the China Youth Symphony Orchestra, and the Berlin Hochschule für Musik Symphony Orchestra in collaboration with the Berlin Philharmonic Orchestra. Mu was specifically selected by Maestro Charles Dutoit to participate in the Pacific Music Festival in Japan for several summers. He he has toured the world with the Berlin Symphony Orchestra, the Sweden Camerata Nordica, the Strait Philharmonic Orchestra, and the 2010 Asia-Pacific Orchestra under the illustrious batons of Tan Dun, Christoph Eschenbach, Valery Gergiev, Seiji Ozawa, among others.

In great demand as an educator, Mu has been invited to give master classes throughout China. Currently, he is a member of Cello Faculty at the Central Conservatory of Music in Beijing, and head of Cello department at the middle school of the Central Conservatory of Music in Beijing. Mu holds performance degrees from the Central Conservatory of Music, the Hochschule für Musik in Berlin and was awarded a Ph.D. with honors from the Hochschule für Musik in Dresden.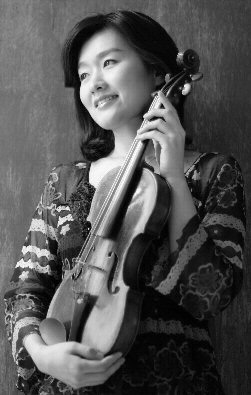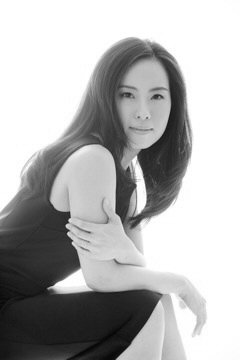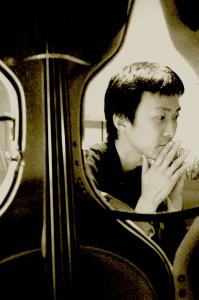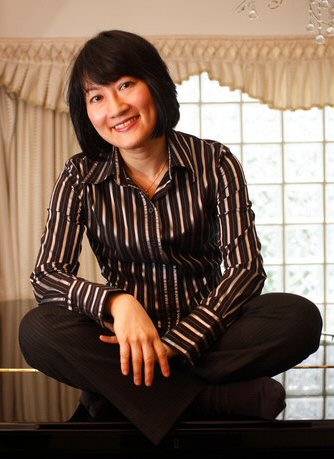 Mary Wu (piano)

Hailed by Ravel's long time pupil late Vlado Perlemuter as "one of the most gifted pianists of her generation", Mary Wu is also praised by the late Lord Yehudi Menuhin as having "a captivating poetical quality to her playing." Mary Wu has performed extensively worldwide, at concert halls such as South bank centre, Wigmore Hall in London, Mozarteum Salzburg, Merkin Hall in New York, City Hall Concert Hall, Cultural Centre in Hong Kong, Esplanade in Singapore, Beijing Concert Hall, Shanghai Concert Hall and Guangzhou (Xing Hai) Concert Hall in China. She has also performed at the Ibiza Festival in Spain, the l'Académie de Ravel in France, the Singapore Arts Festival, the Asian Pianist Masters Series in Singapore, the International Contemporary Music Festival, Manhattan Hong Kong Festival in New York, the Intimacy of Creativity Festival in Hong Kong and the Macau Festival.

As a chamber musician she has performed with the legendary Lord Yehudi Menuhin, Vlado Perlemuter, Richard Stoltzman, Colin Carr, the Maggini Quartet, and the Bauhinia Piano Trio in Hong Kong of which she is a founding member. She has appeared as a soloist with the Calgary Symphony Orchestra, Central Philharmonic Orchestra in Beijing, the Polish Baltic F. Chopin Philharmonic in Gdansk Philharmonic Orchestra, the Hong Kong Philharmonic Orchestra, the Guangzhou Philharmonic Orchestra, Hong Kong Sinfonietta, Hong Kong City Chamber Orchestra, Singapore Chinese Orchestra, the Hong Kong Chinese Orchestra, Bangkok Symphony Orchestra and Macau Orchestra.

At an early age, Mary Wu started full time professional music training at the Yehudi Menuhin School, the Royal College of Music, Banff Centre and the State University of New York at Stony Brook where she completed a Doctorate of Music degree. Her teachers includes Vlado Perlemuter, Louis Kentner and Gilbert Kalish. She currently serves as a faculty member of the Hong Kong Academy of Performing Arts. Her prizes and distinctions include first prize at the Royal Overseas League Competition and the Mozart Bicentenary Competition of Asia.  She was given the  Hong Kong Arts Development Council's Best Artist Award in Music in 2010 and in 2003 she was voted as one of Hong Kong's Top Ten Outstanding Young Persons.

She is featured as a major artist in the recently published " Hong Kong music history" and is also elected "an outstanding pianist/pedagogue" in the Chinese official publication "China piano music panorama".

Mary Wu has recorded on BMG,  " Contemporary Chinese Piano Works" by Paradism and "Ravel Piano Works" under Universal Label, complete Arnold Bax / Ernest Reed violin and piano works with violinist Robert Gibbs on ASV.